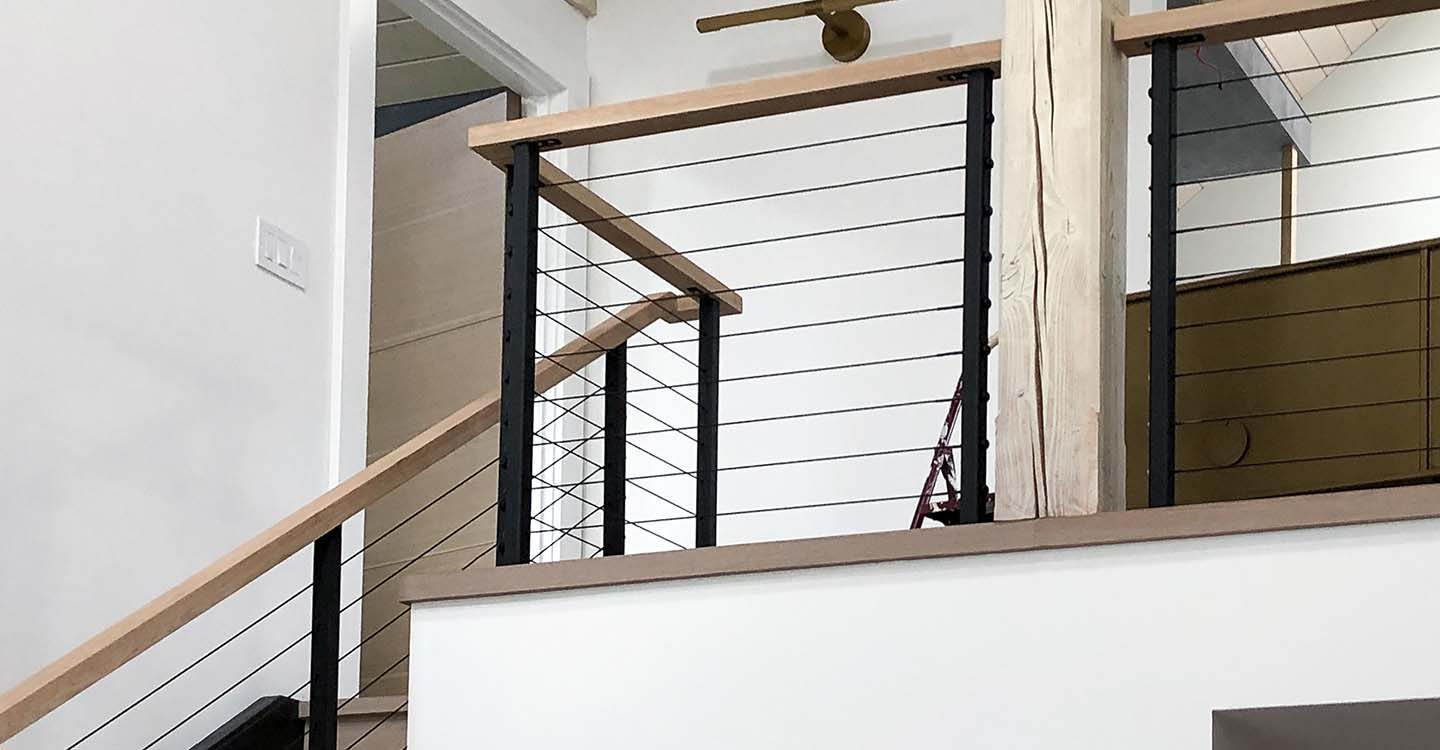 Stair Renovation | A Bright Idea in Canmore
April 3, 2022
Conceptually, the Canmore Residence remodel began with an idea of creating a modern and unapologetically simplistic design. The existing home was a rustic, traditional timber-style cabin. The chunkiness of the wood made the space feel cramped and closed off so the new homeowners wanted to completely overhaul the property with the main focus to transform the staircase.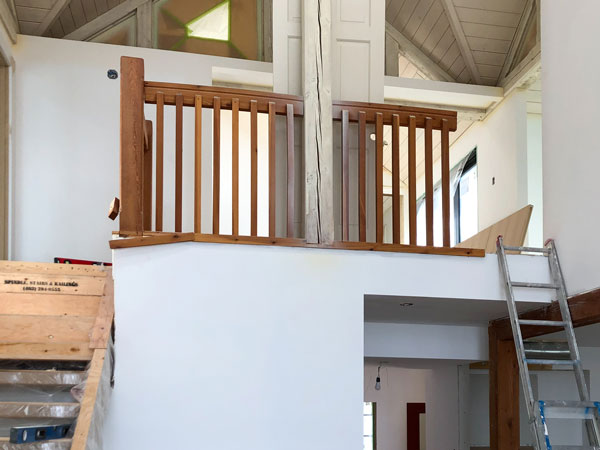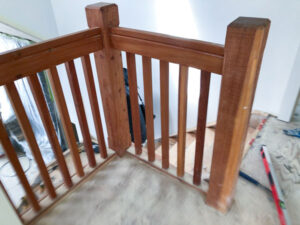 When they were thinking of ways to improve the stairs, landing and hallway a contemporary, industrial-inspired look was the first thing that came to mind. Talking with their interior designers, a clear vision came to mind to use cable railings. Since the house was old and dated, this simple design choice would make the entire space feel spacious and airy.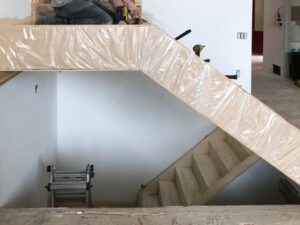 From the offset, it was clear to the interior designers that we were the company to turn the new home dreams into reality for their stair design. The issues of staircase safety and comfort are dictated by building control regulations and historically, cable railings were illegal. Recently, however, changes have been made and with new strict regulations, cable railings are a permissible design choice!
Our very efficient team removed the old staircase and fully installed the new one
In the end, the stairs are open tread with oxidized cable railings to be charcoal black in colour.  This matches the posts for the industrial conception while the railing contrasts this, to complement the exterior with a seamless natural wood that had an oil finish.
Now that the staircase renovation is complete, it has really opened up the space. A modern marvel has been created for a total transformation of the existing home. Cable railings are a game-changing renovation and the end result is stunning. It's a great way to inject personality into your property, all whilst being completely practical too. All of the Canmore Residence visitors have absolutely loved it and the homeowners are delighted!
The staircase is now a feature of the house.