Plan for the long-term.
Spindle, Stairs & Railing is now offering Stair Lifts!
Whether you're doing a full stair renovation or not, give us a call to discuss what we can do to help make your home a place where you can live long-term.
DEPENDABLE QUALITY. QUIET RIDE.
Easy Operation. Push the armrest paddle control to travel up and down the stairs. Two wireless
remote controls also included.
Space Saving. Narrow vertical rail installs close to the wall to preserve maximum stairway space.
Sleek & Clean. The vertical rail with hidden gear rack gives a clean appearance and reduces exposure to dirt and grease.
Dependable. Battery-powered operation ensures performance even in a power outage. Stairlift continually charges along entire rail.
Compact. Fold the arms, seat and footrest to save space when stairlift is not in use.
Safe. Seat swivels up to 90° away from steps, then locks in place for safe exit. Seat belt and obstruction sensors ensure safety.
Add a folding rail for a narrow hallway application or when a doorway is at the bottom of the stairs. Manual operation or push-button automatic. Convert the manual swivel seat to optional power swivel and the chair will automatically rotate up to 90 degrees with the push of the armrest control. Further simplify your unit with a power folding footrest. Fold the seat and the footrest automatically folds, too. Great for people with back issues!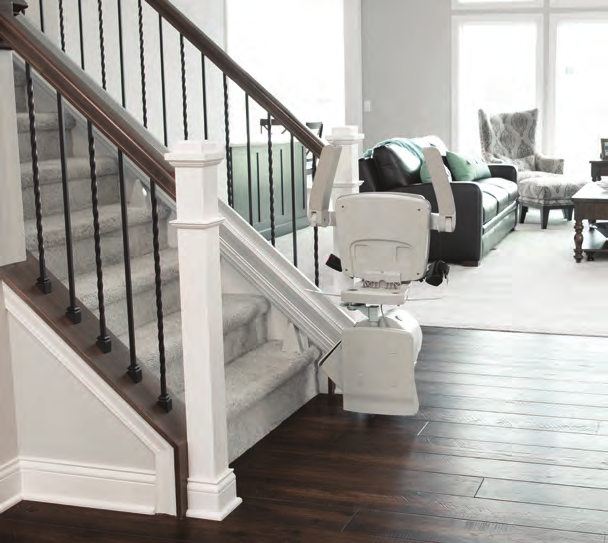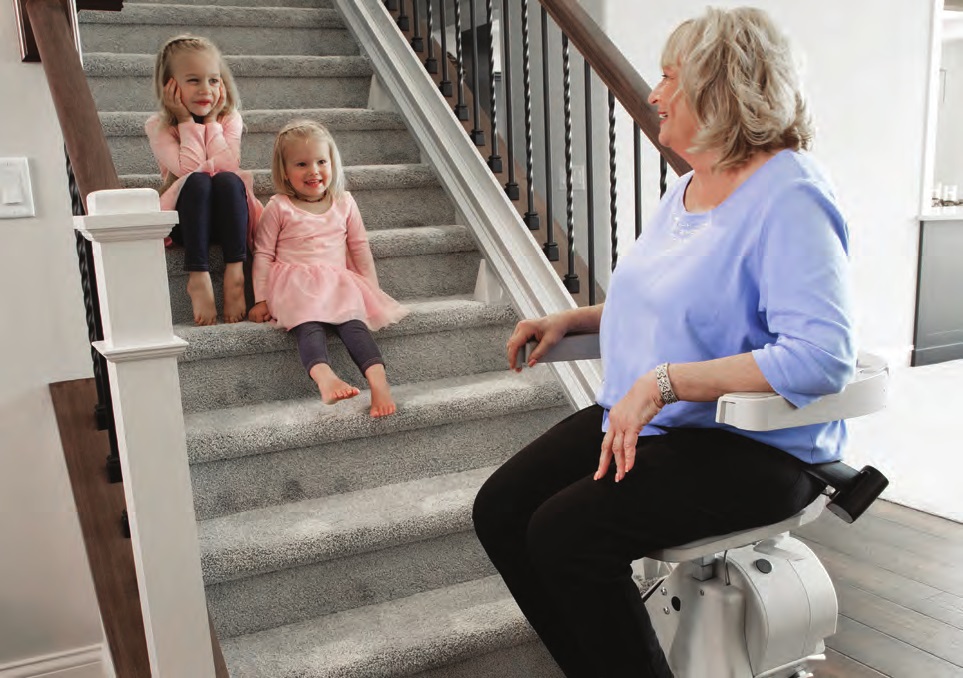 Lifetime Warranty on Major Components -- motor, gearbox, drivetrain and stationary rail system -- for the lifetime of the Stairlift as long as the original purchaser owns the stairlift.
2-Year Warranty on all components after date of installation.

30-Days Labor Coverage after date of installation for any manufacturing defect.