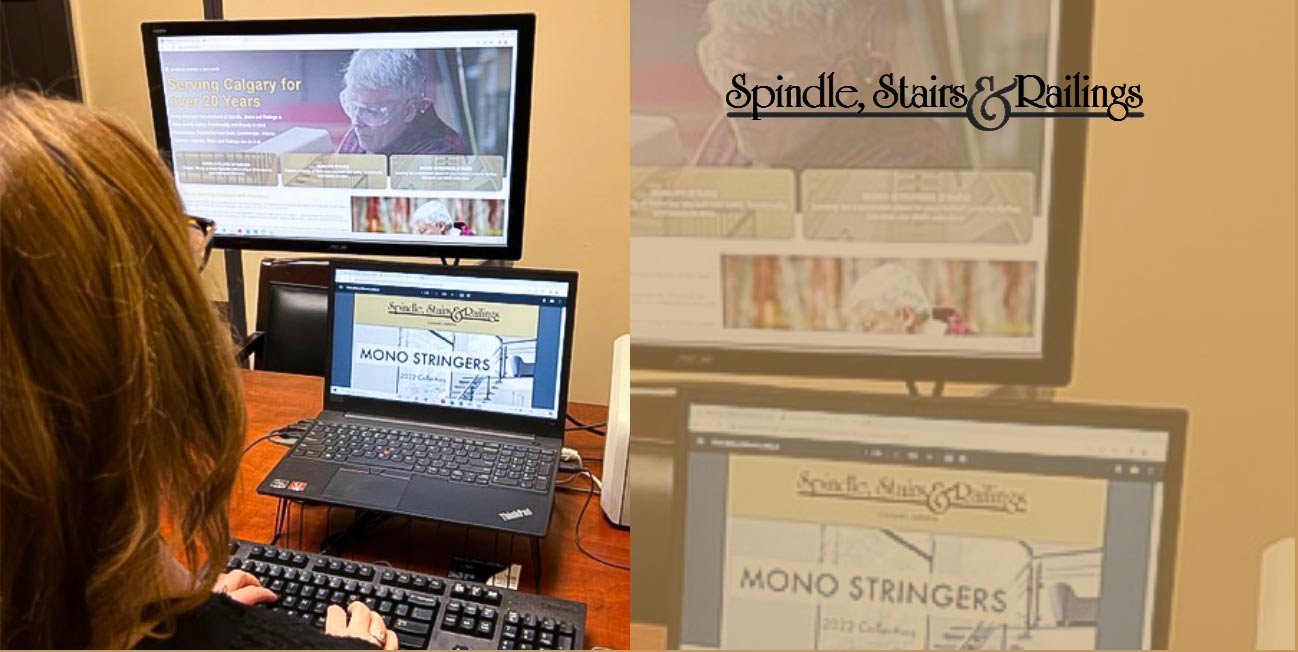 It's All In The Name
March 2, 2023
Naming our company, we chose to incorporate the names of founding elements that compose a stairway. The spindle, the stair, and the railing. When we were opening our doors, the internet was relatively new, and being forward-thinking, wanted to highlight these industry keywords. Another option we considered was, 'Kevin's Railings', but it didn't seem to capture entirely what we could build and deliver to our clientele.
Of course, with 'stairs' and 'railings' plural in our name, we're often asked why the singular 'spindle' is used. Truthfully, our printer made an error with our order! In being flexible, we accepted it and thought it was minor.
For our website, we thought of the acronym 'SSR' from our company logo. Alas, the domain ssr.com was already owned by Chevrolet for their truck lineup. So, in further brainstorming, we thought that greatstairs.com was a brilliant summary of who we are and what we'd establish within the construction community.
But in technical terms, Spindle, Stairs & Railings are a type of staircase and railing system that features thin vertical supports or spindles between the treads and the handrail. These types of stairs and railings can be made of wood, metal, or a combination of materials, and are often used in traditional or classic interior design styles.
Some benefits of Spindle, Stairs & Railings include:
Elegance and style: Spindle, Stairs & Railings can add a touch of elegance and classic style to a space.
Customization options: Spindle, Stairs & Railings can be customized in a variety of ways, such as by using different materials, colors, and finishes, to match the decor of the space.
Durability: Spindle, Stairs & Railings are often made with high-quality materials and are built to last, making them a durable and long-lasting design feature.
Safety: Spindle, Stairs & Railings can provide additional support and stability for those using the stairs, making them a safer option compared to open riser stairs.
Cost-effective: Spindle, Stairs & Railings may be more cost-effective compared to other types of stairs and railings, especially if they are made of wood.
Overall, Spindle, Stairs & Railings can be a stylish and functional design feature that adds a touch of elegance and classic style to a space. It's important to carefully consider the materials, colours, and finishes used to ensure that they match the decor and style of the space and are durable and safe.
It's no wonder why we called the company this!
With many successful projects completed, we're thankful that we're inching closer to being open for 30 years ~ we can't wait for the day that we do, and shall continue beyond.