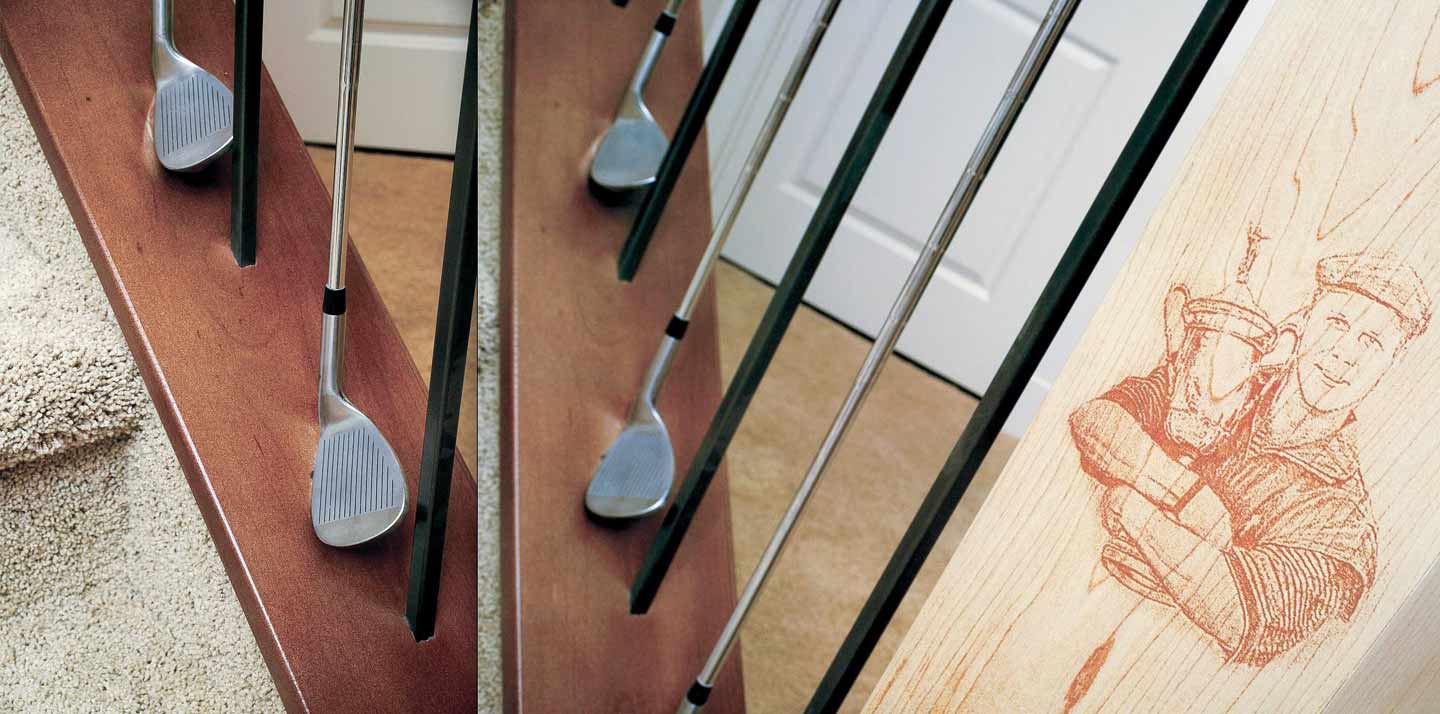 Baluster to Spindle
February 4, 2022
Oliver Herford, an English writer, artist and illustrator, wrote a little poem about stairs - saying whoever invented them deserves all the credit for it. Here is his rhyme:
It would be incorrect to think that elevators and escalators have replaced stairs in today's society. Staircases are still a standard feature in multi-story homes and are emergency routes in case of fires or power loss in skyscraper buildings. Designs are open for interpretation although there are strict regulations for stair construction.
Spindles are usually the most decorative element of any staircase.  An array of different types are from traditional timber to more contemporary looks made of metal or even glass! A spindle is the vertical part of the staircase that connects the baserail (shoe and shoe mould) to the handrail or rail, of a balustrade.  Although the industry-specific term within the staircase is technically called a "baluster". Architects, carpenters or contractors might use these two names interchangeably.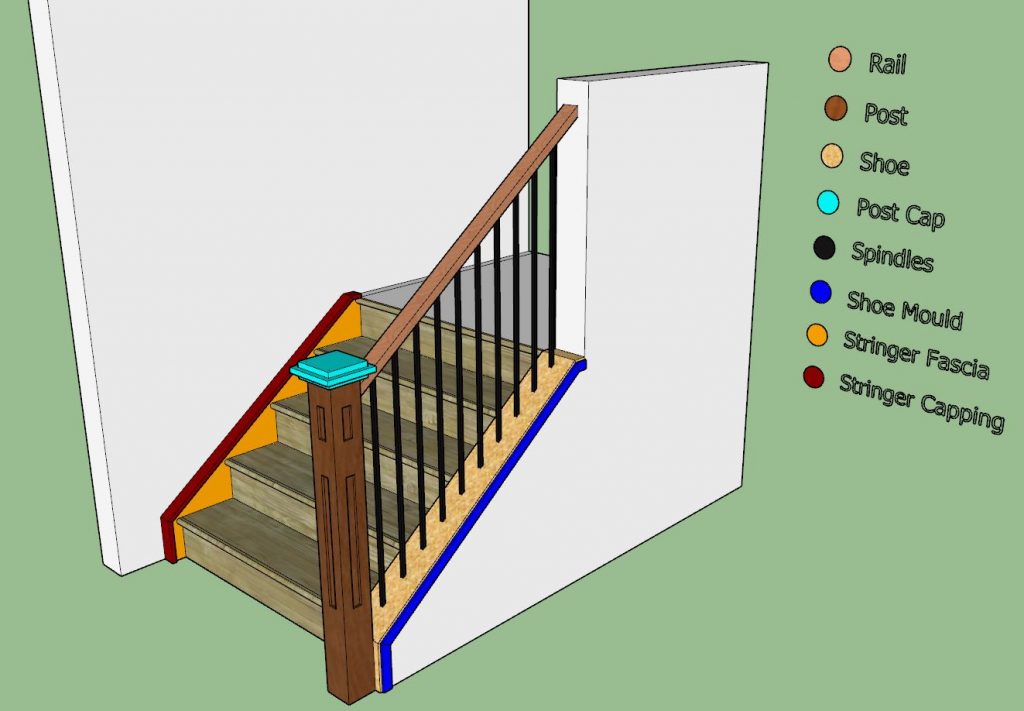 Spindles safely contain people inside a staircase or patio deck. They are practical and decorative, providing much style and support to the rail system. Typically they are spaced according to the width of the baluster's base, however contractor codes apply where they must be installed close enough that the space between them is less than four inches. Most city inspectors carry a four-inch ball with them to test the spacing.
Historically, a baluster had a pronounced swollen shape (like that of a pomegranate) at the base of the column. The Italian word, "balaustro" means "wild pomegranate flower" and is where the word originated from.  Thinner balusters over the years started to resemble the spindle: a slender rounded rod with tapered ends used in hand spinning to twist and wind thread from a mass of wool or flax held on a distaff.  In the Colonial era, this spinning wool tool was a common household object and so the simpler and more informal term of the baluster became known as the spindle.
Timber spindles are traditionally turned on a lathe. They can be used indoors or outdoors with a staircase, balcony or patio railing.  These wooden spindles, sit in a pre-machined groove.
Metal spindles are mostly used with solid or ungrooved handrails and baserails. A special bracket is needed to attach to the flat surface.
For symmetry, spindles need to be placed evenly and consistently apart for proper spacing. As I share in "The Art of Spindle, Stairs & Railings",
"To ensure even spacing at all points on a railing, the spindle spacing formula should be utilized. The formula is simple and can be applied to any spacing scenario. In the spindle spacing formula, distances are always measured on a horizontal plane and the calculations are the same, whether you are working on a sloped railing or on a floor level one."
I further share diagrams, show these calculations as well as other installation tips for floor level railing to slope railing to open stringer railing options.
In 2012, Spindle, Stairs & Railings installed one of the most unique spindle detailed staircases to date! The customer, we could say, was more than an amateur golf-player. The custom deliverable intertwined iron and wedge golf clubs with traditional, metal spindles. We finished the look with a laser engraved newel post. We offer a variety of wood, metal and forged spindles and are confident in our craftsmanship to work with you on something new and distinctive!